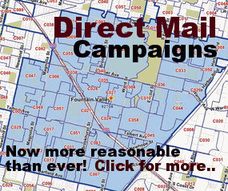 Planning a successful Direct Mail campaign could certainly be classified as an exact science if you want results and let's face it you're not exploring Direct Mail for the fun of it.
If you are ready to go simply complete the information below and we'll call you should we have any questions.
Have a question about the best method of delivery?
View the Resources provided below to get the best results for your campaign.
Would you like a free consultation first?
Contact us at info@minutemanprints.com and we'll set up an appointment to review all your questions.